Don't worry if you weren't able to attend NFPA in Boston this year, you were lucky to miss the uncharacteristic rain and we made sure to capture the newest innovations Victaulic showcased. Watch the video below to learn more about:
Construction Piping Services
Victaulic Vortex™
VicFlex™
Hydraulic Control Valves
Innovative Groove System | IGS and RG2100 Roll Grooving Tool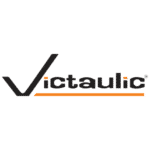 Victaulic is the leading producer of mechanical pipe joining solutions. Engineered with confidence, our solutions put people to work faster, while increasing safety, ensuring reliability and maximizing efficiency.