Award-Winning Innovation
We're proud to announce our Gold and Bronze winners for this year's Consulting-Specifying Engineer Product of the Year Awards! Click here to learn more about our winning solutions, and thank you to everyone who voted!
FireLock™ IGS Style V9 Sprinkler Coupling & Grooved Sprinklers
Redefining Sprinkler Installation in Exposed Ceiling Applications
Zero Sprinkler Prep
Reduce Injury From Repeated Strenuous Motion
Visual Inspection of Proper Installation
Standardize On 1" FireLock IGS Outlets
NEED TO CONNECT TO A SPECIFIC PRODUCT?
Exclusively for use on thin wall stainless steel pipe which features Victaulic's proprietary StrengThin™ 100 groove profile Designed for Continue Reading
LEARN MORE
Effective Project Collaboration Helps Build Mental Health Facility On Time
Posted on June 29, 2020 New construction projects can experience a variety of challenges, but with creativity, communication, engineering Continue Reading
READ MORE >
ENGINEERING BENEFITS
When installed, Victaulic's piping components are engineered to take into account numerous environmental factors, from seismic and thermal movement to noise and vibration attenuation.
MECHANICAL JOINING
Togetherness — that's what our Mechanical Joining systems are all about. Gasket Technology and Grooved Technology form the basis for our advanced couplings. All are manufactured to exacting standards and for optimal performance to satisfy your piping requirements.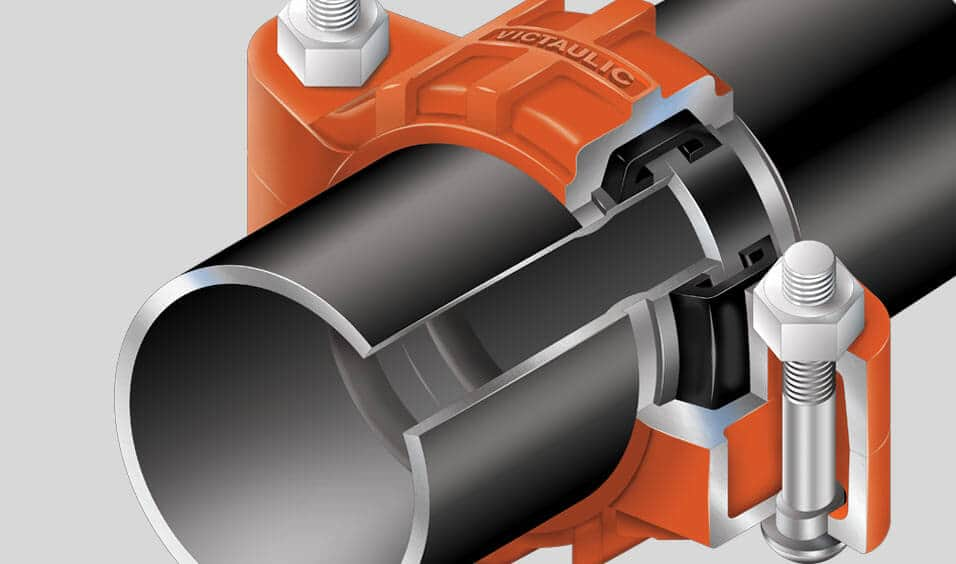 PIPE SYSTEM INSTALLATION
Victaulic piping system are safe, efficient and cost-effective, eliminating hazardous welding and lowering risk during installation.