The pipe groove is made by forming or machining an actual groove into the ends of two pipes. A gasket wraps around and on top of the pipe ends, the housings wrap around the gasket and sit in the pipe grooves, and the bolts and nuts are tightened with a wrench to hold it all together.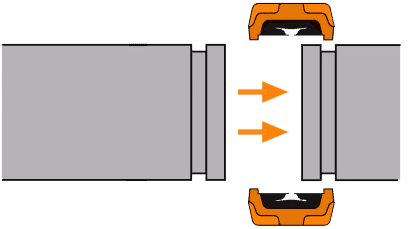 THERE ARE TWO BASIC GROOVED COUPLING STYLES: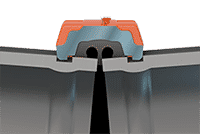 Flexible grooved couplings
These allow a limited amount of
angular movement.
STYLE 177N QUICKVIC™ FLEXIBLE COUPLING

Rigid grooved couplings
These do not allow movement and can be used wherever immobility in the pipe joint is needed, similar to a flanged or welded joint.
STYLE 107N QUICKVIC™ RIGID COUPLING