NEED TO CONNECT TO A SPECIFIC PRODUCT?
Fire Prevention Week 2019: Not Every Hero Wears a Cape. Plan and Practice Your Escape!
ENGINEERING BENEFITS
When installed, Victaulic's piping components are engineered to take into account numerous environmental factors, from seismic and thermal movement to noise and vibration attenuation.
MECHANICAL JOINING
Togetherness — that's what our Mechanical Joining systems are all about. Gasket Technology and Grooved Technology form the basis for our advanced couplings. All are manufactured to exacting standards and for optimal performance to satisfy your piping requirements.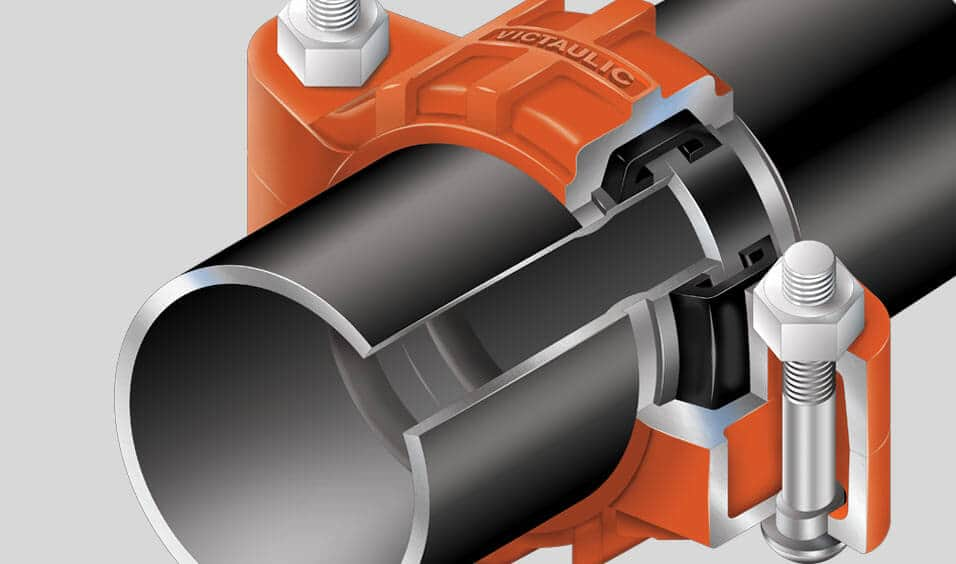 PIPE SYSTEM INSTALLATION
Victaulic piping system are safe, efficient and cost-effective, eliminating hazardous welding and lowering risk during installation.