Introducing the New QuickVic™ System:


Style 107V Rigid Coupling & New QuickVic™ Fittings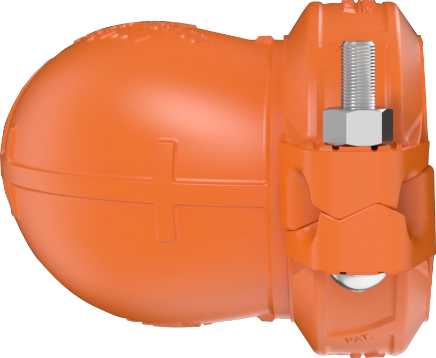 Increased Installation Confidence and Outstanding Fabrication Value
We've adapted our innovative technology to bring you unparalleled performance and an even higher degree of confidence in the best coupling ever built.
Greater Speed, Greater Value, and Greater Reliability
The QuickVic™ System Delivers
Quick, no hassle installs.

Unmatched installation confidence.

Outstanding value in a lighter, more efficient design.
Also available in Victaulic Tools for Revit
The Best Coupling Ever Built: Style 107V Rigid Coupling
Shift Limiting Slant Pads lock up to provide unmatched rigidity and visual verification.
The Best Coupling Ever Built:
Style 107V Rigid Coupling
One Touch Tightening for easier, streamlined installation. The first and only coupling designed for high-performance impact guns.
Torque Absorber safeguards against over-torquing so you install with confidence.
Increases reliability by delivering a higher level of joint confidence through fast, easy and complete visual inspection.
Experience the Difference for Yourself!
Our Most Efficient Design: QuickVic™ Fittings
Fabrication Value
Delivering maximum spool value
Compact, Full-flow Design
High performance efficient design for use in tight spaces to eliminate interferences
Efficient
Up to 50% lighter in weight for improved material handling and increased safety
Experience the Speed
See for yourself how quick and easy it is to install the Style 107V Rigid Coupling.
Ready to Experience the Difference?