Advanced Groove System (AGS™) - Flanging & Pipe Welding Alternative
The fastest and most reliable mechanical pipe joining system for pipe 14'' and above, giving contractors the speed they want and engineers the performance they need. Ideal pipe welding and flanging alternative.
No flames or fumes
Superior seismic-shock resistance
Accommodates for piping system movement
A union at every joint
Easiest method for accommodating differential settlement
Fully self-restrained joint, eliminating the need for secondary devices such as harnesses
Faster, safer and easier installation reduces cost
Reliable alternative to pipe welding
Reliable pipe flanging alternative
Advanced Groove System Video Library
THANK YOU FOR YOUR INTEREST IN VICTAULIC AGS™
TO REQUEST A DEMO PLEASE FILL OUT THE FORM.
VICTAULIC (ALTERNATE CONTACT)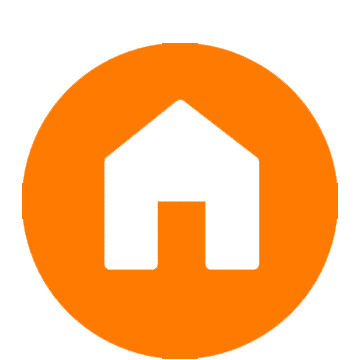 4901 KESSLERSVILLE ROAD, EASTON, PA 18040
FOR U.S. CUSTOMERS, CALL 1.800.PICK.VIC (1.800.7425.842).
FOR CANADIAN CUSTOMERS, CONTACT YOUR SERVICING
        VICTAULIC BRANCH OR CALL (905) 884-7444.
ADVANCED GROOVE SYSTEM PRODUCTS
All Products
Pipe Joining
Fittings
Flow Control
Series W719 Butterfly Valve

Valve design, materials and testing conform to the requirements of AWWA C504
1/2 the weight of a flanged valve
Sizes from 14 - 60'' / DN350 - DN1500
Pressure classes conforming to AWWA Class 250B to 48'' /DN1200 and 150B for 48''/DN1200 and above

Style W257 Dynamic Movement Joint

M11 Compliant assembly built to accommodate up to 4''I 102mm of dynamic movement including differential settlement, seismic and thermal movement
Sizes from 14 - 78'' / DN350 - DN1950 carbon steel pipe
Working pressure is equal to the Style W77 coupling on equivalent wall thickness pipe. Reference submittal 20.03

Style W07 AGS™ Rigid Coupling

First flat pad, metal-to-metal, rigid coupling to be offered in this size range
Sizes from 14 - 50" | DN350 -– DN1250
Pressures up to 350 psi | 2413 kPa | 24 bar
Regional availability, contact Victaulic for details

Style W77 AGS Flexible Coupling

Unique wedge shaped key profile increases allowable pipe end separation
Sizes from 14 - 78" | DN350 - DN2000
Pressures up to 350 psi | 2413 kPa | 24 bar

AGS™ Grooved Fittings

Sizes from 14 - 60" | DN350 - DN1500
Fitting pressure ratings are equivalent to the Victaulic AGS™ coupling used to install them
Grooved ends eliminate pipe end preparation for the fittings

AGS™ Grooved Fittings for Schedule 10S Stainless Steel

Grooved ends eliminate pipe end preparation for the fittings
Offering includes elbows, tees, adapter nipples, caps, eccentric and concentric reducers
Sizes from 14 - 24" | DN350 - DN600 mm
Fitting pressure ratings are equivalent to the Victaulic AGS coupling used to install them

AGS™ Series W761 Vic-300™ Butterfly Valve

Offers an easily installed choice to cumbersome, multi-bolt wafer or lug-type flanged valves
Sizes from 14 - 24" | DN350 - DN600
Pressures up to 300 psi | 2068 kPa | 21 bar

Series W715 AGS™ Double Disc Check Valve 

Utilizes a spring-assisted, double disc design that achieves drop tight sealing
Can be installed in both horizontal or vertical flow up positions
Sizes from 14 - 24" | DN350 -–DN600
Pressures up to 230 psi | 1586 kPa | 16 bar

Series W709 AGS™ Butterfly Valve

Offers an easily installed choice to cumbersome, multi-bolt wafer or lug-type flanged valves
Sizes from 26 - 48" | DN650 - DN1200
Pressures up to 150 psi | 1034 kPa | 10 bar

Series W730 AGS™ Tee Type Strainer

Lighter than flanged wye-type strainers and provides straight-through flow for lower pressure drop
Sizes from 14 - 24" | DN350 - DN600
Pressures up to 300 psi | 2068 kPa | 21 bar

Series W731-D AGS™ Suction Diffuser

Allows building up at a 90° angle from the pump saving valuable space in the mechanical room while still protecting the pump against cavitation
Flanges may be machined to match most global (ANSI, DIN, GB, JIS, and AS-E) flange bolt hole patterns within the diffuser pressure rating
Sizes from 14 - 24" | DN350 - DN600
Pressures up to 300 psi | 2068 kPa | 21 bar

Style W741 AGS™ Flange Adapter

Designed for directly incorporating flanged components with ANSI Class 125-150 bolt hole patterns
Sizes from 14 - 24" | DN350 - DN600
Pressures up to 300 psi | 2068 kPa | 21 bar

Style W07 AGS™ Vic-Ring Rigid Coupling System

Coupling installs on the supplied ring to maintain full pipe wall thickness on abrasive systems
Sizes from 14 - 50" | DN350 - DN1250
Pressures up to 350 psi | 2413 kPa | 24 bar
Regional availability, contact Victaulic for details

AGS™ Full Flow Fittings with Vic-Rings

Sizes from 14 - 60" | DN350 - DN1500
Fitting pressure ratings are equivalent to the Victaulic AGS™ coupling used to install them
Grooved ends eliminate pipe end preparation for the fittings
Regional availability, contact Victaulic for details

Style W256 AGS™ Expansion Barrel

Designed for water and/or slurry services
For piping systems from 24 - 42" | DN600 - DN1050
Provides up to 42" | 1067 mm of in-line movement
Pressures up to 300 psi | 2068 kPa | 21 bar
Regional availability, contact Victaulic for details

Style LW07 AGS Rigid Couplings for Carbon Steel

First flat pad, metal-to-metal, rigid coupling to be offered in this size range
Sizes from 14-16" | DN350-DN400
Pressures up to 740 psi | 5100 kPa | 51 bar
For sizes 2-12" | DN50-DN300 see Style L07
ADVANCED GROOVE SYSTEM DOWNLOADS
All Resources
Submittal
Manuals
Technical & Design Data
Approvals
| | | | |
| --- | --- | --- | --- |
| AGS™ Rigid Coupling Style W07 Submittal | 20.02 | | |
| AGS™ Flexible Coupling Style W77 Submittal | 20.03 | | |
| AGS™ Rigid Coupling Style W89 Submittal | 20.15 | | |
| Style W257 Dynamic Movement Joint Submittal | 20.16 | | |
| AGS™ Fittings Submittal | 20.05 | | |
| Advanced Groove System (AGS™) Roll Groove Specifications | 25.09 | | |
| Series W709 AGS™ Butterfly Valve Submittal | 20.07 | | |
| AGS™ Butterfly Valve Series W719 Submittal | 23.19 | | |
| AGS™ Vic-Flange Adapter Style W741 Submittal | 20.04 | | |
| Vic-Ring AGS™ Rigid Coupling Style W07 Submittal | 16.11 | | |
| AGS™ Vic-Strainer Tee Type Series W730 Submittal | 20.11 | | |
| AGS™ Wye Type Strainer Series W732 Submittal | 20.19 | | |
| AGS™ Suction Diffuser Series W731-D Submittal | 20.20 | | |
| AGS™ Vic™-300 Butterfly Valve Series W761 Submittal | 20.06 | | |
| AGS™ Double Disc Check Valve Series W715 Submittal | 20.08 | | |
| Stainless Steel AGS™ Fittings Submittal | 17.05 | | |
| AGS™ Full Flow Fittings with Vic-Rings Submittal | 16.16 | | |
| Vic-Ring AGS™ Flexible Coupling Style W77 Submittal | 16.12 | | |
| AGS™ Couplings for Direct-Grooved Pipe or AGS™ Vic-Ring Applications Installation Manual | I-W07_W77_W77N | | |
| Suction Diffuser Series 731-D and Series W731-D Installation Manual | I-731-D_W731-D | | |
| Vic-Adjustable® Cut Grooving Tool for Advanced Groove System (AGS™) Style VG824/VG828 Tool Manual | TM-VG824_VG828_ADD | | |
| Cut Grooving Tool for Advanced Groove System (AGS™) VG828 Tool Manual | TM-VG824_VG828_ADD | | |
| Gasket and Seal Selection Guide | 05.01 | | |
| ANSI/NSF 61 and ANSI/NSF 372 Approvals – Potable Water Products | 02.06 | | |
| Bureau Veritas Maritime Approval – Style W07/W77 | Bureau-Veritas-Style-W07-W77 | | |