Hydronic Balancing Valves & Solutions
Hydronic balancing is the means and the method to control hydronic systems, thus providing a comfortable indoor climate, while optimizing energy efficiency, minimizing costs, and preventing issues during operation.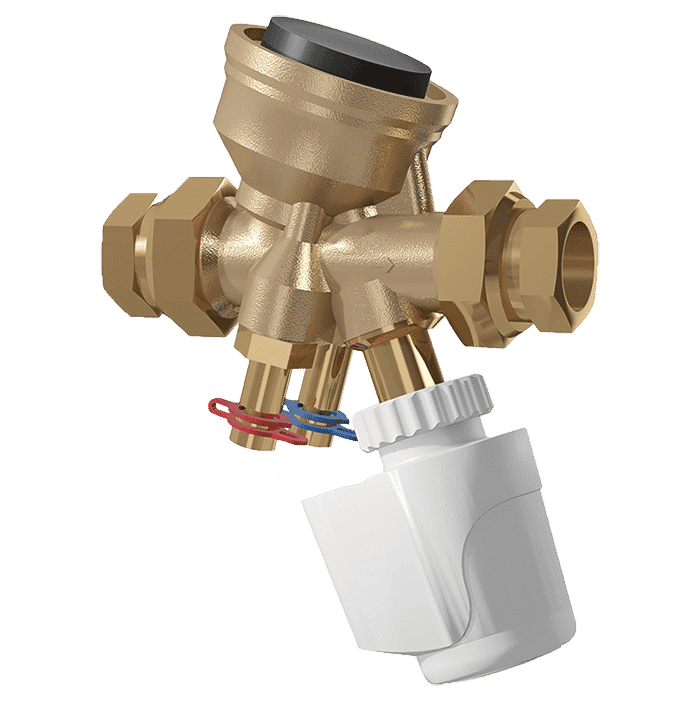 A properly balanced hydronic system:
Optimizes efficiency by supplying sufficient heating or cooling to all parts of the building;
Maintains comfortable, stable temperatures throughout a building;
And reduces energy costs by operating pumps at lowest possible loads, which saves energy, reduces the need for maintenance, and extends equipment life.
Victaulic balancing products allow contractors and engineers to accurately control building temperatures while optimizing energy efficiency:
Balancing Valves
Koil-Kit™ Coil Packs
Differential Pressure Controllers
Instruments and Accessories
hydronic balancing valves & solutions video playlist
THANK YOU FOR YOUR INTEREST IN VICTAULIC HYDRONIC BALANCING VALVES & SOLUTIONS.
TO REQUEST A DEMO PLEASE FILL OUT THE FORM.
VICTAULIC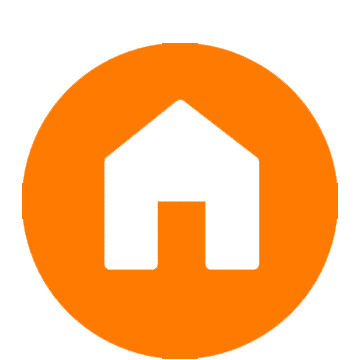 4901 KESSLERSVILLE ROAD, EASTON, PA 18040
FOR U.S. CUSTOMERS, CALL 1.800.PICK.VIC (1.800.742.5842).
FOR CANADIAN CUSTOMERS, CONTACT YOUR SERVICING
      VICTAULIC BRANCH OR CALL (905) 884-7444.
HYDRONIC BALANCING PRODUCTS
All Products
Flow Control
Equipment Modules
Manual Balancing Valves

"Y" patterned globe valve
TA Series 786, 787H & 78KH: Digital hand wheel with 4 turns to open; Includes memory stop
TA Series 788 & 789: Digital hand wheel with 8, 12 or 16 turns to open (depending on size); Includes memory stop
Rated from -4°F to +250°F | -20°C to +120°C

TA Series 786 Solder End

Sizes from ½ - 2" | DN15 – DN50
300 psi/2068 kPa/20.7 bar

TA Series 787H Female Threaded End and Series 78KH Male NPT Union x FEM NPT

Sizes from ½ - 2" | DN15 – DN50
400 psi/2758 kPa/27.6 bar

TA Series 788 Flanged End

Sizes from 2 ½ - 16" | 73.0 mm – DN400
250 psi/1724 kPa/17.2 bar

TA Series 789 Grooved End

Sizes from 2 ½ - 12" | 73.0 mm – DN300
350 psi/2413 kPa/24 bar

Regional availability, contact Victaulic for details

Automatic Balancing Valves

Pressures up to 365psi | 2517 kPa | 25bar
Rated from -4°F to 250°F | -20°C to 120°C

Series 76T, 76B, 76K, 76V

Sizes from ½ - 2" | DN15 - DN50
Contains an automatic cartridge with a replaceable orifice plate, specify cartridge type when ordering
DZR Brass body with an EPDM O-Ring and NPT thread
Differential pressure range 43.5 psi | 300 kPa | 3 bar or 87 psi | 600 kPa | 6 bar

Series 76G

Sizes from 2½ - 6" | DN65 - DN150
Integrated orifice plate for direct flow measurement
Differential pressure range 1.9-87 psi | 13-600 kPa | 0.15-6 bar

Regional availability, contact Victaulic for details

Standard KOIL-KIT™ Coil Packs

Suitable for a variety of hot and cold water applications, including treated and untreated water systems
The Series 799 consists of the following components: a Series 78Y Y-strainer/ball valve or Series 78T ball valve union combination; a Series 78U union port fitting; and a Series 78K, Series 786 (sweat) or Series 78BL balancing valve; with or without hoses; and with or without PT and handle extensions
Sizes from ½ - 2" | DN15 - DN50
Regional availability, contact Victaulic for details

TA Series 78BL Balancing Valve

Shut-off, manual throttling and measuring valve with reduced port
IAPMO certified in accordance with ANSI/NSF 61 for cold +73°F | +23°C and hot +180°F | +82°C potable water service and ANSI/NSF 372.
Sizes from ½ - 2" | DN15 - DN50
Pressures up to 400 psi | 2800 kPa | 28 bar
Rated from -4°F to 248°F | -20°C to 120°C
Regional availability, contact Victaulic for details

TA Series 790 Balancing Valve for Potable Water Applications

For use on heating (not steam), cooling, and potable water systems
Balancing, pre-setting, measuring, shut-off, and draining (with accessory) capabilities
Sizes from ½ – 2″ | DN15 – DN50
Pressures up to 400 psi | 2758 kPa | 27.6 bar
Rated from -4°F to 248°F | -20°C to 120°C
Regional availability, contact Victaulic for details

TA Series 7TZ Therm Zero Valve for Potable Water Applications

For use on heating (not steam), cooling, and potable water systems
Variable temperature setting, shut-off, temperature control, and measuring (when using the PT port or the thermometer versions)
Sizes from 1/2 – 3/4″ | DN15 – DN20
Pressures up to 230 psi | 1600 kPa | 16 bar
Maximum operating temperature is +194°F/+90°C
Regional availability, contact Victaulic for details

Domestic Water Kits for Hydronic Balancing

For use on potable water systems
Flow-limiting recirculation balancing/control options

Series 7WB: Quarter-turn balancing
Series 7W9: Globe-style balancing
Series 7WT: Temperature-limiting; Shuts off flow when the fluid temperature reaches set point
Series 7WX: Automatic balancing control

Sizes from ½ – ¾"/DN15 – DN20
Pressures up to 300 psi | 2068 kPa | 21 bar
Rated from -4°F to 248°F | -20°C to 120°C
Regional availability, contact Victaulic for details

TA Series 76W 6-Way Valve

For use in hydronic heating and cooling (change-over) systems, using water, neutral fluids or water-glycol mixtures
Linear for on/off control
Sizes from 1/2 – 3/4″ | DN15 – DN20
Pressures up to 230 psi | 1586 kPa | 16 bar
Rated from +14°F to +248°F | -10°C to +120°C
Regional availability, contact Victaulic for details

Series 76X ICSS Low Lead Balancing Valve

Used in drinking water applications
NSF Certified in accordance with ANSI/NSF 61 to 180°F | 82°C and ANSI/NSF 372
Differential pressure options 2 - 32 psi | 13.78 - 220.6 kPa | .15 - 2 bar and 5 - 60 psi | 34 - 414 kPa | 3 - 4 bar
Sizes from ½ - ¾" | DN15 - DN20
Pressures up to 400psi | 2758 kPa | 28bar
Regional availability, contact Victaulic for details

TA Series 793/794 Differential Pressure Controller

Capable of stabilizing differential pressures up to 23.3 psi | 160 kPa | 1.6 bar

Series 793

Features Ametal body providing dielectric protection
Sizes from ½ - 2" | DN15 - DN50

Series 794

Features a ductile iron body
Sizes from 2½ - 4" | DN65 - DN100

Regional availability, contact Victaulic for details

TA Series 7PR Differential Pressure Controller

Features a ductile iron valve body and a non-ferrous AMETAL® DZR brass copper alloy pilot body
Sizes from 2 ½ - 8" | DN65 - DN200
Capable of stabilizing differential pressures up to 116 psi | 800 kPa | 8 bar
Regional availability, contact Victaulic for details

TA Series 7DA Compact Differential Pressure Controller

Provides differential pressure control for heating and cooling systems
Sizes from ½ - 2" | DN15 - DN50
Pressures up to 365 psi | 2517 kPa | 25 bar
Rated from +14°F to +248°F | -10°C to +120°C
Regional availability, contact Victaulic for details

TA Series 782 Differential Pressure Relief Valve

Adjustable bypass pressure relief for heating and cooling systems
Sizes from ½ – 1 ¼" | DN15 – DN32
Pressures up to 290 psi | 2000 kPa | 20 bar
Rated from -4°F to +248°F | -20°C to +120°C
Regional availability, contact Victaulic for details

KOIL-KIT™ Coil Packs with ATC and Bypass Options

Suitable for a variety of hot and cold water applications, including treated and untreated water systems
The Series 79B consists of the following components: a Series 78Y Y-strainer/ball valve or Series 78T ball valve union combination; a Series 78U union port fitting; and a balancing valve, as well as two coil hoses and various options for bypass valves
The Series 79A includes the option to have the ATC valve of your choice assembled and shipped with the Victaulic KOIL-KIT coil pack
Sizes from ½ - 2" | DN15 - DN50
Regional availability, contact Victaulic for details

KOIL-KIT™ Coil Packs for Air Handling Units

Series 79C and 79D consist of a Series 732 strainer with a blow down drain valve and a balancing valve
Series 79D includes the option of adding a Style 925 drain/air vent assembly included with the coil package

The Style 925 is provided with a Style 107N QuickVic rigid coupling which is used for connecting the Style 925 to the balancing valve
Sizes from 2½ - 6" | DN65 - DN300
Regional availability, contact Victaulic for details

Series 7890 Oventrop Double Regulating and Commissioning Valve

Valve performs presetting, measuring, isolating, filling and draining system functions
Preset memory position to achieve system balance
Sizes from DN65 – DN300 | 2½ – 12"
Pressure dependent upon coupling selection
Regional availability, contact Victaulic for details
HYDRONIC BALANCING DOWNLOADS
All Resources
Submittal
Discontinued Product Support
| | | | |
| --- | --- | --- | --- |
| TA Series 786/787/788/789 and Series 78K Balancing Valves Submittal | 08.16 | | |
| TA Series 78BL Balancing Ball Valve Submittal | 08.50 | | |
| Series 76T/76B/76K/76V/76G Automatic Balancing Valves Submittal | 08.34 | | |
| Manual KOIL-KIT™ Series 78Y/78U Coil Pack with Series 78K Union inlet Globe Style Valve Submittal | 08.60 | | |
| Manual KOIL-KIT™ Series 78T/78U Coil Pack with Series 78K Union inlet Globe Style Valve Submittal | 08.61 | | |
| Manual KOIL-KIT™ Series 78Y/78U Coil Pack with TA Series 786 Sweat Globe Style Valve Submittal | 08.62 | | |
| Manual KOIL-KIT™ Series 78T/78U Coil Pack with TA Series 786 Sweat Globe Style Valve Submittal | 08.63 | | |
| Manual KOIL-KIT™ Series 78Y/78U Coil Pack with TA Series 78BL Balancing Ball Valve Submittal | 08.64 | | |
| Manual KOIL-KIT™ Series 78T/78U Coil Pack with TA Series 78BL Balancing Ball Valve Submittal | 08.65 | | |
| Automatic KOIL-KIT™ Series 78Y/78U Coil Pack with Series 76V Union Inlet Balancing Valve Submittal | 08.66 | | |
| Automatic KOIL-KIT™ Series 78T/78U Coil Pack with Series 76V Union Inlet Balancing Valve Submittal | 08.67 | | |
| KOIL-KIT™ Series 79C/79D Coil Packs Submittal | 08.35 | | |
| TA Series 76X Low Lead Balancing Valve Submittal | 08.51 | | |
| Series TC and Series TCM TBV Terminal Balancing and Control Valves Submittal | 08.38 | | |
| TA Series TCP Pressure Independent Balancing and Control Valve Submittal | 08.39 | | |
| TA Series 7FC Combined Balancing and Control Valves Submittal | 08.52 | | |
| TA Series 7FP Combined Balancing and Control Valve Submittal | 08.53 | | |
| TA Series 7CT Compact Pressure Independent Balancing and Control Valve Submittal | 08.37 | | |
| TA Series 7MP Pressure Independent Balancing and Modulating Control Valve Submittal | 08.55 | | |
| TA Series 7CT Control Valve with Return Temperature Controller Submittal | 08.36 | | |
| TA Series 793/794 Differential Pressure Controller Submittal | 08.29 | | |
| TA Series 7PR Differential Pressure Controller Submittal | 08.46 | | |
| KOIL-KIT™ Series 799/79V/79B/79A, Series 78Y/78T/78U Coil Pack Submittal | 08.30 | | |
| TA Series 782 Differential Pressure Relief Valve Submittal | 08.57 | | |
| TA Series 790 Balancing Valve for Potable Water Applications Submittal | 08.59 | | |
| TA Series 7TZ Therm Zero Valve for Potable Water Applications Submittal | 08.58 | | |
| TA Series 7CP (Compact P) Submittal | 08.37 | | |
| TA Series 76W 6-Way Valve Submittal | 08.56 | | |
| TA Series 7DA Compact Differential Pressure Controller Submittal | 08.47 | | |
| Series 7890 Oventrop Double Regulating and Commissioning Valve (Europe Only) Submittal | 08.70 | | |
| Series 7340 Grooved End Metering Station Submittal | 08.71 | | |