Posted on January 8, 2015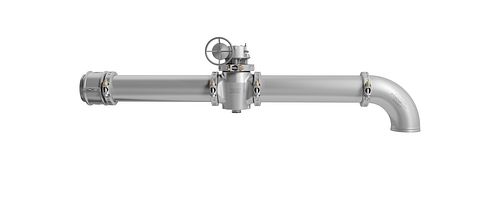 Victaulic, the world's leading manufacturer of mechanical pipe-joining systems, has updated its StrengThin™ Piping System with the addition of the Series 466 plug valve and the redesigned Style D08 coupling. The StrengThin™ piping system, a high-pressure piping system solution for balance-of-plant applications in desalination facilities, enables direct pipe-end preparation of schedule 10S and schedule 20 super austenitic, duplex and super duplex stainless steel pipe, reducing the need for welding and flanging. The piping system facilitates faster pipe fabrication and field installation, improves safety and reduces project costs.
Designed for on/off and control services, the Series 466 plug valve features an increased flow area and smaller end-to-end dimensions than the Series 465. The valve is available in 10- to 16-inch sizes (250 to 400 millimeters) with StrengThin or Original Groove System (OGS) ends, and features a super duplex body, bonnet and plug and PTFE seats.
The StrengThin™ Style D08 rigid coupling—used to join pipe, valves and pipe fittings with StrengThin ends—now features a ductile iron housing with VC-200 coating, a multi-layer coating that has been tested and qualified to resist corrosive desalination environments. The topcoat is a non-weatherable coating while the basecoats are a combination of hard metallic coatings. A double washer assembly protects the coating during fastener tightening. The Style D08 is a rigid coupling that delivers weld-like load carrying capabilities, enabling systems to be designed similarly to welded systems. Rigidity and proper assembly are achieved by meeting the minimum torque requirement for the applicable coupling size. With a two-piece housing, the coupling is available in 2- to 16-inch sizes (50 to 400 millimeters) and features the Grade "E3" EPDM FlushSeal gasket, which can help reduce biofouling and minimize the potential for crevice corrosion.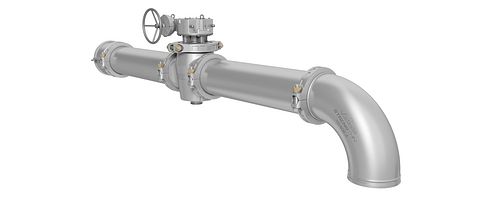 Other components of the StrengThin™ Piping System include the Series 415 check valve, a full line of super duplex fittings and the VSF216 end-forming tool. Components range in size from 2 to 16 inches (50 to 400 millimeters) and are rated for pressures of up to 1,200 psi (8,200 kPa).