Hydraulic Control & Air Pressure Relief Valves
Through our exclusive partnership with Bermad, Victaulic now offers innovative solutions for the control and management or water supply based systems in HVAC, Municipal Water, Fire Protection, and Industrial Utility & Processing. Click here for our Fire Protection line.
Designing water supply systems presents a unique set of challenges, all of which can be addressed by leveraging Bermad's product and technical expertise with Victaulic's extensive system knowledge and support.
Bermad Hydraulic Control Valves are expertly designed for unparalleled control, specifically control of variables such as pressure, flow, level, or on/off service.
Customizable trim configurations provide functionality without external power and enable a range of functions such as:
• Pressure Reducing        • Pressure Relief
• Pressure Sustaining      • Burst Control
• Pump Control
15 minutes vs 80 minutes - On-site service of Bermad valves is up to 8 times faster to perform over competitor valves due to the modular actuator assembly
Double-chambered actuator provides rapid response to sudden changes in system conditions
The Bermad "Y" pattern valve body is obstruction free, providing a 15% increased flow capacity over standard globe valves
Bermad Air Valves protect your piping system from the dangers of air accumulation
Variety of joining methods available to install on any pipe line
Can be configured for use in a variety of systems including HVAC, Municipal Water, Fire Protection, or Industrial Utility & Processing
Hydraulic Control & Air Relief Valves Video Library
THANK YOU FOR YOUR INTEREST IN VICTAULIC HYDRAULIC CONTROL & AIR PRESSURE RELIEF VALVES.
TO REQUEST A DEMO PLEASE FILL OUT THE FORM.
VICTAULIC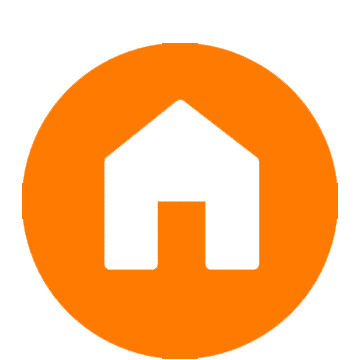 4901 KESSLERSVILLE ROAD, EASTON, PA 18040
FOR U.S. CUSTOMERS, CALL 1.800.PICK.VIC (1.800.742.5842).
FOR CANADIAN CUSTOMERS, CONTACT YOUR SERVICING
      VICTAULIC BRANCH OR CALL (905) 884-7444.
HYDRAULIC CONTROL & AIR RELIEF VALVES PRODUCTS
All Products
Flow Control
Equipment Modules
Series 972-2B Pressure Reducing Valve with Low-Flow Bypass

Victaulic Series 972-2B | Bermad Model BC-720-2B-P
Sizes from 1/2 - 8" | DN15 - DN200
Pressure up to 300 psi | 2038 kPa | 21 bar
Reduces higher upstream (inlet) pressure to lower downstream (outlet) pressure, regardless of fluctuating demand or varying upstream pressue
Bypass handles low flows when the main valve shuts off
Regional availability, contact Victaulic for details

Series 935-H Direct Acting Pressure Reducing Valve

Victaulic Series 935-H | Bermad Model BC-CAP-P
Sizes from 1/2 - 2" | DN15 - DN50
Pressure up to 300 psi | 2038 kPa | 21 bar
Reduces higher upstream (inlet) pressure to lower downstream (outlet) pressure, regardless of fluctuating demand or varying upstream pressure
Regional availability, contact Victaulic for details

Series 972S-H Pressure Reducing System with "Watchdog" Valve

Victaulic Series 972S-H | Bermad Model BC-72S-H-P
Sizes from 1 ½ - 8" | DN40 – DN200
Pressure up to 400 psi | 2758 kPa |28 bar
Pressure safety solution for a pressure reducing valve (PRV) station
Protects downstream piping from experiencing unsafe excess pressures
Regional availability, contact Victaulic for details

Series 972 Pressure Reducing Valve

Victaulic Series 972 | Bermad Model BC-720-P (Ductile iron body)
Also available: Victaulic Series 972-SS (Stainless steel body)
Sizes from 1 ½ - 8" | DN40 - DN200
Pressure up to 400 psi | 2758 kPa |28 bar
Reduces higher upstream (inlet) pressure to lower constant downstream (outlet) pressure, regardless of fluctuating demand or varying upstream pressure
Regional availability, contact Victaulic for details

Series 972-PD Proportional Pressure Reducing Valve

Victaulic Series 972-PD | Bermad Model BC-720-PD-P – Pressure up to 400 psi | 2758 kPa |28 bar
Also available: Victaulic Series 982-PP | Bermad Model BC-820-PP-P – Pressure up to 600 psi | 4137 kPa | 41 bar
Sizes from 1 ½ - 8" | DN40 - DN200
Reduces higher upstream (inlet) pressure to lower constant downstream (outlet) pressure, regardless of fluctuating demand or varying upstream pressure
Regional availability, contact Victaulic for details

Series 386 Pressure Reducing Valve Stations

Fully integrated, ready-to-install pressure reducing valve (PRV) station
For use in potable water systems to reduce and control system pressures to specified safe levels, independent of upstream pressure and flow variations
Offered in six standard configurations (Series 386A, 386B, 386C, 386D, 386E, 386F)
Sizes from 1 1/2 - 6" | DN40 - DN150
Pressures up to 300 psi| 2068 kPa | 21 bar
Regional availability, contact Victaulic for details

Series 973-Q Pressure Relief Valve

Victaulic Series 973-Q |Bermad Model BC-73Q-P – Pressure up to 250 psi | 1724 kPa | 17 bar
Also available: Victaulic Series 973-QHP – Pressure up to 400 psi | 2758 kPa |28 bar
Sizes from 1 ½ - 4" | DN40 - DN100
Pressure safety solution for a pressure reducing valve (PRV) station
Protects downstream piping from experiencing unsafe excess pressures
Regional availability, contact Victaulic for details

Series 979-4 Excessive Pressure Shut-Off Valve

Victaulic Series 979-4 |Bermad Model BC-794-P – Pressure up to 250 psi | 1724 kPa | 17 bar
Also available: Victaulic Series 979-4HP – Pressure up to 400 psi | 2758 kPa |28 bar
Sizes from 1 ½ - 8" | DN40 – DN200
Pressure safety solution for a pressure reducing valve (PRV) station
Protects downstream piping from experiencing unsafe excess pressures
Regional availability, contact Victaulic for details

Series 968-F Strainer

Victaulic Series 968-F | Bermad Model BC-70F-P (Ductile iron body) – Pressure up to 400 psi | 2758 kPa |28 bar
Also available: Victaulic Series 968-F-SS (Stainless steel body) – Pressure up to 400 psi | 2758 kPa |28 bar
Also available: Victaulic Series 969-F | Bermad Model BC-80F-P – Pressure up to 600 psi | 4137 kPa | 41 bar
Sizes from 1 ½ - 8" | DN40 - DN200
Protects the pipeline and valves from large foreign objects, such as sticks and stones
Install upstream from control valves, flow meters and other system components
Regional availability, contact Victaulic for details

Bermad Model C70 | Victaulic Series 9C7 Air Valve

Combination air release valves release air bubbles from pressurized pipe lines (air release valve), while evacuating air during pipeline filling and draining (air/vacuum valve)
Body material: Ductile iron (standard)
Sizes from 2 – 8"| DN50 – DN200
Pressures up to 580 psi | 3999 kPa | 40 bar
Temperatures up to 140°F | 60°C
Regional availability, contact Victaulic for details

Bermad Model A30 | Victaulic Series 9A3 Air Valve

Automatic air release valves allow efficient release of air bubbles from pressurized pipe lines
Body material: Glass reinforced nylon
Sizes from ¾ – 1" | DN20 – DN25
Pressures up to 230 psi | 1586 kPa | 16 bar
Temperatures up to 140°F | 60°C
Regional availability, contact Victaulic for details

Bermad Model A71 | Victaulic Series 9A7 Air Valve

Automatic air release valves allow efficient release of air bubbles from pressurized pipelines
Body material: Type 316 stainless steel
Sizes from ¾ – 1" | DN20 – DN25
Pressures up to 350 psi | 2413 kPa | 24 bar
Temperatures up to 140°F | 60°C
Regional availability, contact Victaulic for details

Bermad Model C30 | Victaulic Series 9C3 Air Valve

Combination air release valves release air bubbles from pressurized pipelines while evacuating air during pipeline filling and draining
Body material: Glass reinforced nylon
Sizes from ¾ – 1" | DN20 – DN25
Pressures up to 230 psi | 1586 kPa | 16 bar
Temperatures up to 140°F | 60°C
Regional availability, contact Victaulic for details

Bermad Model C50 | Victaulic Series 9C5

Combination air release valves release air bubbles from pressurized pipelines, while evacuating air during pipeline filling and draining
Body Material: Glass-reinforced nylon
Sizes from 2 - 4"/DN50 - DN100
Pressures up to 150 psi/1034 kPa/10 bar
Temperatures up to 140°F/60°C
Regional availability, contact Victaulic for details

Bermad Series 700 | Victaulic Series 970

Hydraulic control valves are devices capable of controlling variables such as pressure, flow, or level
Optional configurations include: On/Off, Pressure Reducing, Pressure Relief, Pressure Sustaining, and Flow Control (Customized solutions can include combinations of the above functions)
Sizes from 1½ – 48" | DN40 – DN1200
Pressures up to 400 psi | 2758 kPa | 25 bar
Regional availability, contact Victaulic for details

Bermad Series 100 | Victaulic Series 910

Hydraulic control valves are devices capable of controlling variables such as pressure, flow, or level
Optional configurations include: On/Off, Pressure Reducing, Pressure Relief, Pressure Sustaining, and Flow Control (Customized solutions can include combinations of the above functions)
Sizes from 1½ – 6" | DN40 – DN150
Pressures up to 145 psi | 1000 kPa | 10 bar
Regional availability, contact Victaulic for details

Bermad Series 800 | Victaulic Series 980

Hydraulic control valves are devices capable of controlling variables such as pressure, flow, or level
Optional configurations include: On/Off, Pressure Reducing, Pressure Relief, Pressure Sustaining, and Flow Control (Customized solutions can include combinations of the above functions)
Sizes from 1½ – 20" | DN40 – DN500
Pressures up to 600 psi | 4137 kPa | 41 bar
Regional availability, contact Victaulic for details

Series 386-SB Single Branch Pressure Reducing Valve Station

Ready-to-install single-branch pressure reducing station
For use in potable water systems to reduce and control system pressures to specified safe levels, independent of upstream pressure and flow variations
Typically used in tight-space installations where a standard Series 386 PRV Station may not fit; User still needs a low-flow bypass feature for optimum low-flow pressure control
Offered in four standard configurations (Series 386A-SB, Series 386B-SB, Series 386C-SB, and Series 386D-SB)
Sizes from 1 1/2 - 6" | DN40 - DN150
Pressures up to 300 psi | 2068 kPa | 21 bar
Regional availability, contact Victaulic for details
HYDRAULIC CONTROL & AIR RELIEF VALVES DOWNLOADS
All Resources
Submittal
Manuals
Technical & Design Data
Market Brochure
| | | | |
| --- | --- | --- | --- |
| Series 386 Pressure Reducing Valve (PRV) Stations Submittal | 102.16 | | |
| Series 386 Pressure Reducing Valve (PRV) Station Installation Instructions | I-PRV | | |
| Series 386 PRV Station Schematics | PB-PRVSTATION | | |
| Design Data - How to Choose Correct Number of Pressure Reduction Stages for Hydraulic Control Valves in Pressure Reducing Applications | 26.22 | | |
| Series 972/Model BC-720-P Pressure Reducing Valve Submittal | Series 972/Model BC-720-P Submittal | | |
| Series 972/Model BC-720-P Pressure Reducing Valve IOM | Series 972/Model BC-720-P IOM | | |
| Series 972-PD/Model BC-720-PD-P Proportional Pressure Reducing Valve Submittal | Series-972-PD-Submittal | | |
| Series 972-PD/Model BC-720-PD-P Proportional Pressure Reducing Valve IOM | Series 972-PD/Model BC-720-PD-P IOM | | |
| Series 973-Q/Model BC-73Q-P Pressure Relief Valve Submittal | Series 973-Q/Model BC-73Q-P Submittal | | |
| Series 973-Q/Model BC-73Q-P Pressure Relief Valve IOM | Series 973-Q/Model BC-73Q-P IOM | | |
| Series 979-4/Model BC-794-P Excessive Pressure Shut-Off Valve Submittal | Series 979-4/Model BC-794-P Submittal | | |
| Series 979-4/Model BC-794-P Excessive Pressure Shut-Off Valve IOM | Series 979-4/Model BC-794-P IOM | | |
| Series 972S-H/Model BC-72S-H-P Pressure Reducing System Submittal | Series 972S-H/Model BC-72S-H-P Submittal | | |
| Series 972S-H/Model BC-72S-H-P Pressure Reducing System IOM | Series 972S-H/Model BC-72S-H-P IOM | | |
| Series 972-2B/Model BC-720-2B-P Pressure Reducing Valve with Low-Flow Bypass Submittal | Series 972-2B Submittal | | |
| Series 972-2B/Model BC-720-2B-P Pressure Reducing Valve with Low-Flow Bypass IOM | Series 972-2B IOM | | |
| Series 935-H/Model BC-CAP-P Direct Acting Pressure Reducing Valve Submittal | Series 935-H Submittal | | |
| Series 935-H/Model BC-CAP-P Direct Acting Pressure Reducing Valve IOM | IOM Series 935-H_Model BC-CAP-P | | |
| Bermad™ Series 800 Hydraulic Control Valve Data Sheet Submittal | Series 800 Data Sheet | | |
| Bermad™ Series 700 Hydraulic Control Valve Data Sheet Submittal | Series 700 Data Sheet | | |
| Bermad™ Series 100 Hydraulic Control Valve Data Sheet Submittal | Series 100 Data Sheet | | |
| Bermad™ Model C70 Combination Air Valve Data Sheet Submittal | C70 Data Sheet | | |
| Bermad™ Model C50 Combination Air Valve Data Sheet Submittal | C50 Data Sheet | | |
| Bermad™ Model C30 Combination Air Valve Data Sheet Submittal | C30 Data Sheet | | |
| Bermad™ Model A71 Automatic Air Release Valve Data Sheet Submittal | A71 Data Sheet | | |
| Bermad™ Model A30 Automatic Air Release Valve Data Sheet Submittal | A30 Data Sheet | | |
| Series 972S-2B-H/Model BC-72S-2B-H-P Watchdog PRV Combo with Integrated Low-Flow Bypass IOM | Series 972S-2B-H/Model BC-72S-2B-H-P IOM | | |
| Series 972S-2B-H/Model BC-72S-2B-H-P Watchdog PRV Combo with Integrated Low-Flow Bypass Submittal | Series 972S-2B-H/Model BC-72S-2B-H-P Submittal | | |
| Total Water Management Solutions for the Mining Industry | PB-HCV | | |
| Pressure Control Solutions for Potable Water | PB-199 | | |
| Series 971/Model BC-710-P Solenoid Controlled Valve Submittal | Series 971 Submittal | | |